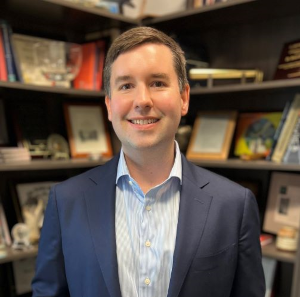 Dr. Huddleston was born in Houston, Texas August 24, 1982 where he attended River Oaks Baptist then The John Cooper School.  In high school, he helped found and oversee John Cooper's inaugural Habitat for Humanity project resulting in the construction of two homes.  After graduating high school, he moved to College Station, TX in 2001 to attend Texas A&M University where he graduated early with a degree in Biology.
After graduating college in 2004, he spent a year working for Habitat for Humanity, through the AmeriCorps VISTA program.  Through the VISTA program, he expanded Habitat for Humanity's ReStore program in Bryan TX and facilitated volunteer recruitment and participation.  He started medical school a month after finishing his year with Habitat for Humanity in August of 2006.
In medical school, he developed a love for Ophthalmology where he spent substantial time researching failure modalities for specific glaucoma surgeries.  In his second year of medical school, he began dating his now wife, Renee Minirth.  After graduating in 2010, he moved to Memphis, TN where he spent his intern year at Methodist University Hospital. Afterwards, he spent the next three years completing an Ophthalmology residency at the University of Tennessee Hamilton Eye Institute.
Following residency, he began his fellowship with Dr. Steve Charles at the Charles Retina Institute. He completed his fellowship in 2016 and became a partner at Charles Retina Institute in 2018. He shares ownership of Charles Retina Institute with its founder Dr. Steve Charles.  Dr. Huddleston serves as the President and managing partner at Charles Retina Institute.  He is also the Fellowship Director, Director of Retinopathy of Prematurity Services, and Director of Clinical Research at Charles Retina Institute.
As Director of Retinopathy of Prematurity Services at Charles Retina, Dr. Huddleston oversees the busiest retinopathy of prematurity service in the United States. This includes 6 neonatal intensive care units. Charles Retina provides retinopathy of prematurity care to: Baptist Women's Hospital, Regional One, Le Bonheur Children's Hospital, Methodist Germantown, St. Bernards Medical Center, and North Mississippi Medical Center.  No child has ever lost vision from retinopathy of prematurity since Dr. Huddleston took over this service in early 2019.
In addition to his work preventing blindness in premature infants, Dr. Huddleston provides surgical services to St. Jude patients with pediatric cancers in cooperation with ocular oncologist Dr. Matt Wilson.  Charles Retina never sends a bill to St. Jude or its patients, a policy that has been in force since its founding.
Clinical trials are the key to advancing new treatments for retinal diseases.  Dr. Huddleston serves as a clinical investigator for: Alcon, Allergan, Genentech, Regenxbio, Regeneron, and many other companies developing new therapies for retinal disease. Dr. Huddleston oversees the more than one hundred patients currently enrolled in clinical trials at Charles Retina Institute and serves as a principal investigator in over two dozen active studies. Each trial is carefully selected based on the strength of the underlying science and the potential benefit to Charles Retina Institute patients.  Eylea, Beovu, Lucentis, Vabysmo, and Susvimo were all developed with Dr. Huddleston serving as a principal investigator.
Following the legacy of his mentor Dr. Steve Charles, Dr. Huddleston is committed to excellence and innovation in the field of retina surgery. He has performed over 4,000 retinal surgeries with over 600 performed yearly.  He performs more vitreoretinal surgeries yearly than all but one other surgeon in the United States, with that surgeon being his mentor, Dr. Steve Charles.  He is the co-author with Dr. Charles on the latest edition of Vitreous Microsurgery, a textbook which has been in publication for almost forty years and is considered by most to be the authoritative book for advanced retinal surgical techniques.
He is married to Dr. Renee Minirth, a psychiatrist at Memphis Mental Health Institute. They have a son, Theodore Huddleston, and a daughter, Sophia Huddleston.
Dr. Huddleston sees patients at Charles Retina Institute in Germantown, TN on Tuesdays and Thursdays and at our satellite location in Jonesboro, AR at Southern Eye Associates every Friday.  Dr. Huddleston also maintains a clinic at the Charles Retina Institute office in Oxford, MS.