Salar Rafieetary, MD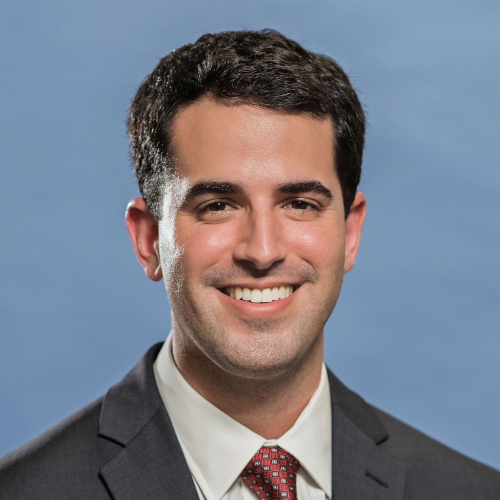 Dr. Salar Rafieetary was born and raised in Memphis, Tennessee and graduated from Briarcrest Christian School.  He earned a Bachelor of Science degree in Neuroscience from Rhodes College, where he graduated with Phi Beta Kappa honors. During his time at Rhodes College, Salar served as student government president and received the Algernon Sydney Sullivan Award for service and leadership. He was voted by his peers as "Mr. Rhodes College" and was inducted into the Rhodes College Hall of Fame.
Dr. Rafieetary received his Doctor of Medicine degree from the University of Tennessee Health Science Center (UTHSC) in 2017. He was inducted into the Alpha Omega Alpha (AOA) honor society, which recognizes students who excelled academically and have shown promise of becoming leaders in the profession. He was also inducted into the Gold Humanism Honor Society (GHHS), which recognizes and supports the values of humanism and professionalism in medicine. He served as president of his medical school class for four years. Salar was awarded the "Robert L. Summitt M.D. Distinguished Student Achievement Award", which honors a graduating senior who has shown distinction in scholarship, leadership, service, and character during period of medical education.
Dr. Rafieetary completed his Transitional Internship at Methodist University Hospital (UTHSC) in 2018, gaining experience with inpatient and outpatient internal medicine, intensive care unit, emergency medicine, and general surgery.
Dr. Rafieetary completed his residency in Ophthalmology at the UTHSC Hamilton Eye Institute in 2021. In 2020-2021, Dr. Rafieetary served as the president of the Hamilton Eye Institute Chapter of the Mid South Lion's Club and served as the director of the 2021 Lions Club Cataract-a-thon, which provided cataract surgery to patients who could not otherwise afford the procedure. It was during residency when Dr. Rafieetary discovered his passion for retina. Dr. Rafieetary completed his retina fellowship at the Charles Retina Institute in 2023. During the two year fellowship, he participated in over 1000 surgical cases (vitrectomies and/or scleral buckles).
Dr. Rafieetary joins CRI as a Vitreoretinal surgeon. He is board certified by the American Board of Ophthalmology (ABO). He specializes in medical and surgical management of retinal diseases including: age related macular degeneration, diabetic retinopathy, sickle cell retinopathy, retinal vein occlusion, evaluation of new onset flashes or floaters, vitreous hemorrhage, retinal tear, retinal detachment, retinopathy of prematurity, and others. Dr. Rafieetary has clinics at CRI Germantown, CRI Oxford, CRI West Memphis, and CRI Horn Lake (Horn Lake Eye Care). He is an affiliate faculty member at UTHSC Hamilton Eye Institute and is involved in resident teaching. Dr. Rafieetary has been a part of the eye care team for the Memphis Grizzlies since the 2021 season.
Dr. Rafieetary enjoys spending time with his wife and daughter. He is involved at his church. He enjoys watching the Memphis Grizzlies, playing with his cat Conley, and spending time with friends and family.