Mohammad Rafieetary, OD, FAAO
Mohammad Rafieetary, OD, FAAO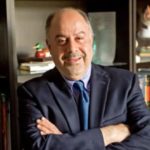 Dr. Mohammad Rafieetary is a consultative optometric physician who has been in practice at the Charles Retina Institute (CRI) since 1996. Dr. Rafieetary is a graduate of Boston University and received his Doctor of Optometry from the University of Missouri-St. Louis. He completed a residency in Primary Care Optometry and Ocular Disease at the Southern College of Optometry (SCO) and the Memphis Health Center. Upon completion of his residency in 1989, Dr. Rafieetary joined SCO's faculty and served as an Associate Professor and the Chief of Advanced Ocular Disease Service and at the Southern College of Optometry until he joined CRI.
Dr. Rafieetary has received several awards including the SCO Faculty of the Year, American Diabetic Association's National Achievement of Distinction Award, and the Tennessee Associations of Optometric Physician's Optometrist of the Year.
Dr. Rafieetary has served on the board of several professional organizations such as the Church Health Center and the American Diabetes Association.
Dr. Rafieetary is a Fellow of the American Academy of Optometry and Optometric Retina Society. He is board certified by the American Board Optometry as well as the American Board of Certification in Medical Optometry. Dr. Rafieetary is licensed to practice Optometry in the states of Tennessee, Mississippi, Arkansas, Kentucky, and Texas.
Dr. Rafieetary is published in numerous professional publications and lectures extensively on the subject of diseases of the eye with emphasis on conditions of the retina and vitreous.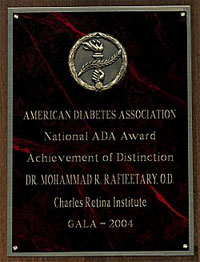 He was awarded the National ADA Award Achievement of Distinction in 2004.
View his curriculum vitae here.
His e-mail address is mrafieetary@charlesretina.com.